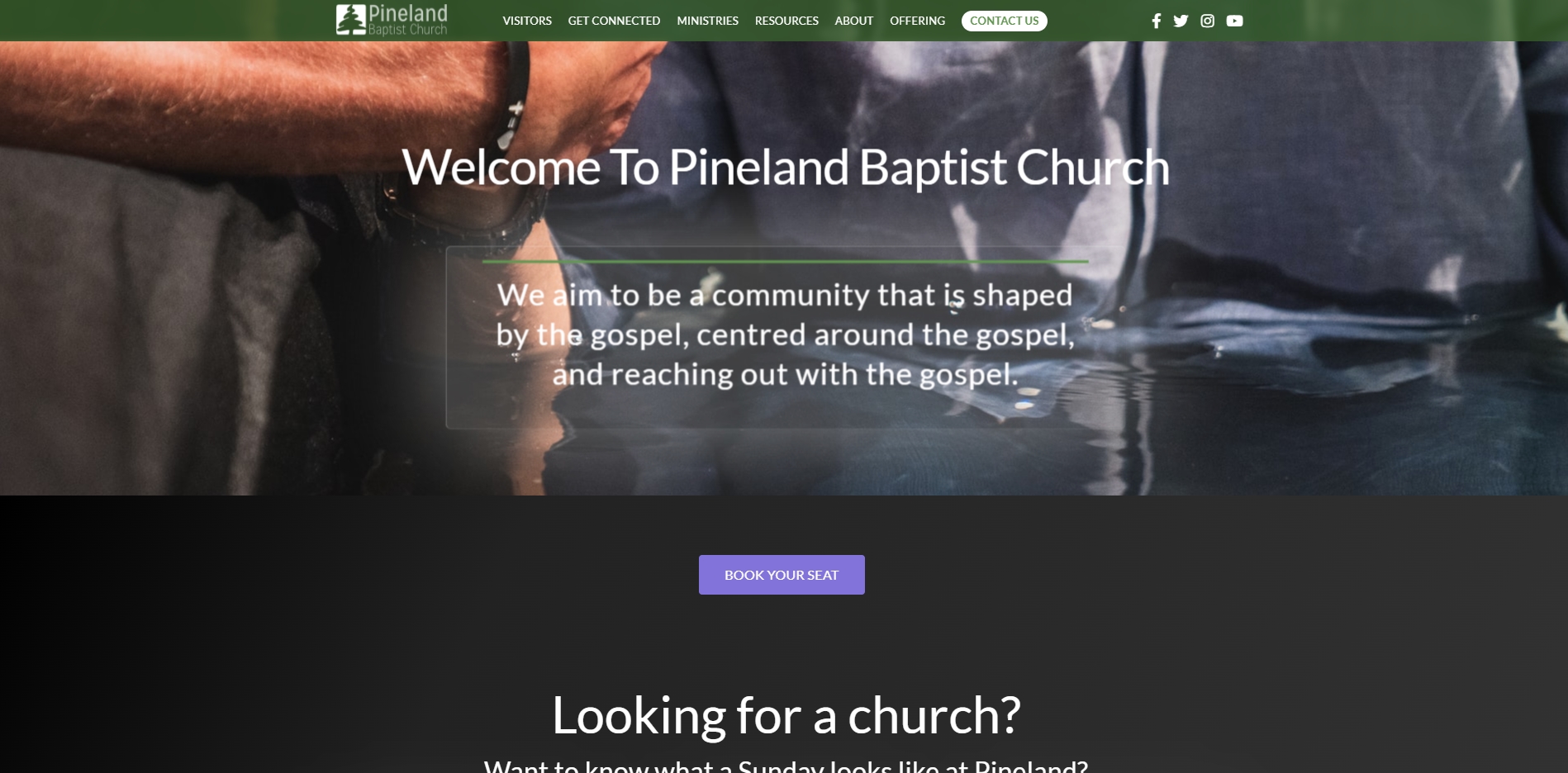 The Pineland Baptist Church in Burlington, Ontario needed a refresh to their existing website theme to update it, as well as a re-focusing of the content.
Pastor Tyrell envisaged a number of 'user journeys' that represented different types of people coming to the church as a first-time visitor; a young family will be interested in what the children's facilities are like, a very theologically-minded visitor will first want to learn about their beliefs, whereas someone more interested in practicalities will want to know about dress code and the overall 'vibe' of a Sunday service. We created pieces of content that can be found through these different journeys.
Visually, the style I created for the site uses semi-transparent panels with a glass appearance to give the site a unique look-and-feel.