The Millenium Roller Doors Website has all the content needed, but the theme was just too chunky and oversized. This was particularly problematic on the mobile view of the site, and this is now a crucial platform, since we're now seeing more website traffic from phones than computers.
We took the existing theme, and reduced the size of everything by about 70%, and then just tightened up various elements and provided just a final touch of 'finish' to the website.
The result is a view of the content that is easier to browse, and more manageable on a phone.
NEW Mobile site: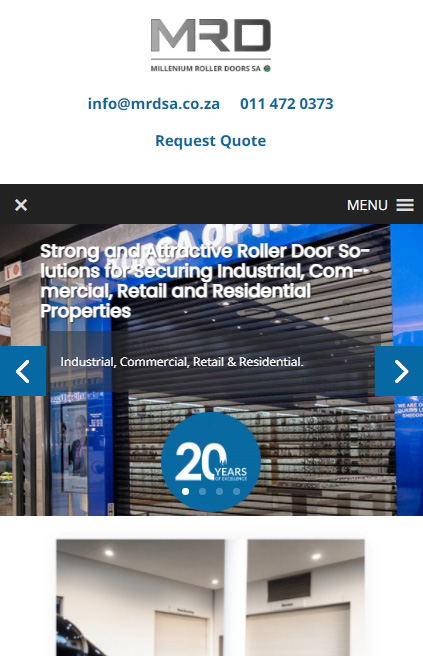 OLD Mobile site: