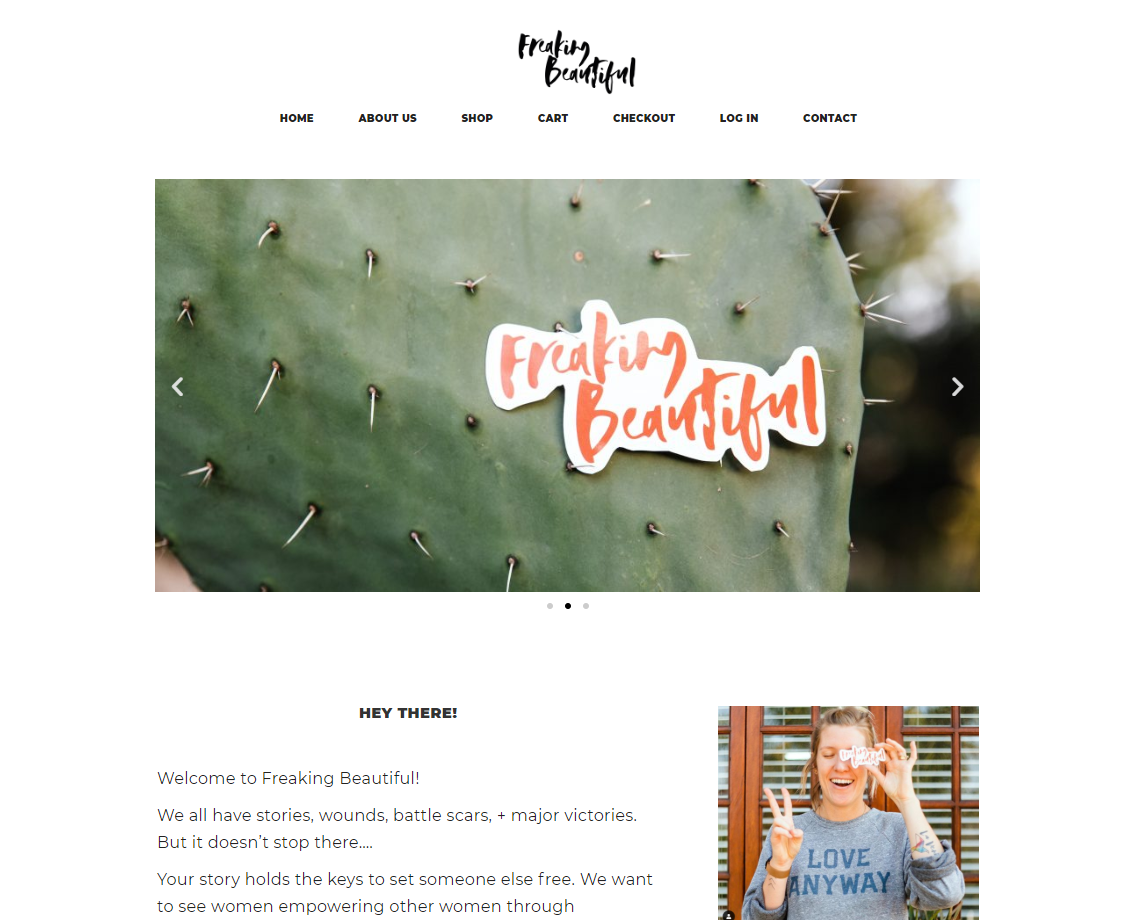 The Freaking Beautiful brand is all about women acknowledging their own stories and seeing the beauty in themselves and others. At the very heart of it is sharing – the core product is the Freaking Beautiful sticker, which you buy as a set of three – one is for you, and 2 are for giving to someone you feel needs to hear the message that they are Freaking Beautiful. In their own words: 'No more shame. Just fierce beauty + wild love.'
The website I built for Freaking Beautiful is built on WordPress and WooCommerce, so it is super easy to add products and process incoming shop orders, and the look-and-feel is starkly minimal to allow the products and rich photography to shine. The website uses a colour palette of almost all white and black, along with a set of muted colours used as accent colours where needed.
To add to the offering in the online shop on the actual website, Freaking Beautiful makes use of a Bonfire campaign to offer apparel like sweatshirts, which are then produced by Bonfire as people purchase them, reducing the need for massive outlays in stock. The website lists all types of products, with some taking you to the online shop, and other links taking you out to the Bonfire store. This gives Freaking Beautiful the flexibility to use multiple options for producing and offering products.