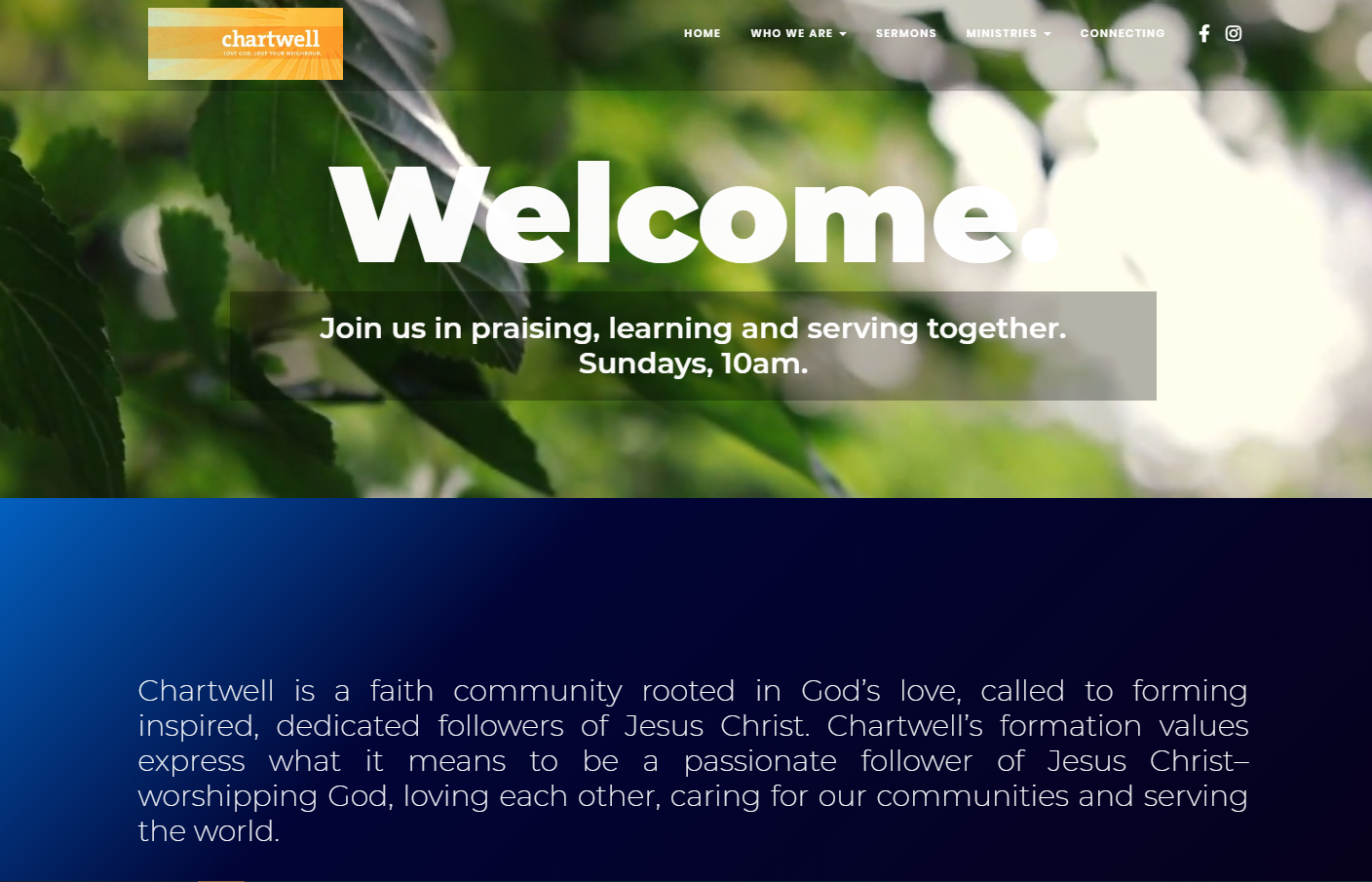 The Chartwell Church website aims to present the church clearly to those curious to attend, and also gives existing members an opportunity to download podcasts of recent Sunday messages, or keep up to date with news in the life of the church.
The church's current theme for their vision is the concept of both 'deeper waters' and 'bigger waves' – signifying the church seeking deeper relationships with each other and God, and making bigger waves in the larger outside world. The website aims to support this vision by presenting everything the church is doing in its community.
Visit the website at chartwellchurch.com Website no longer online.