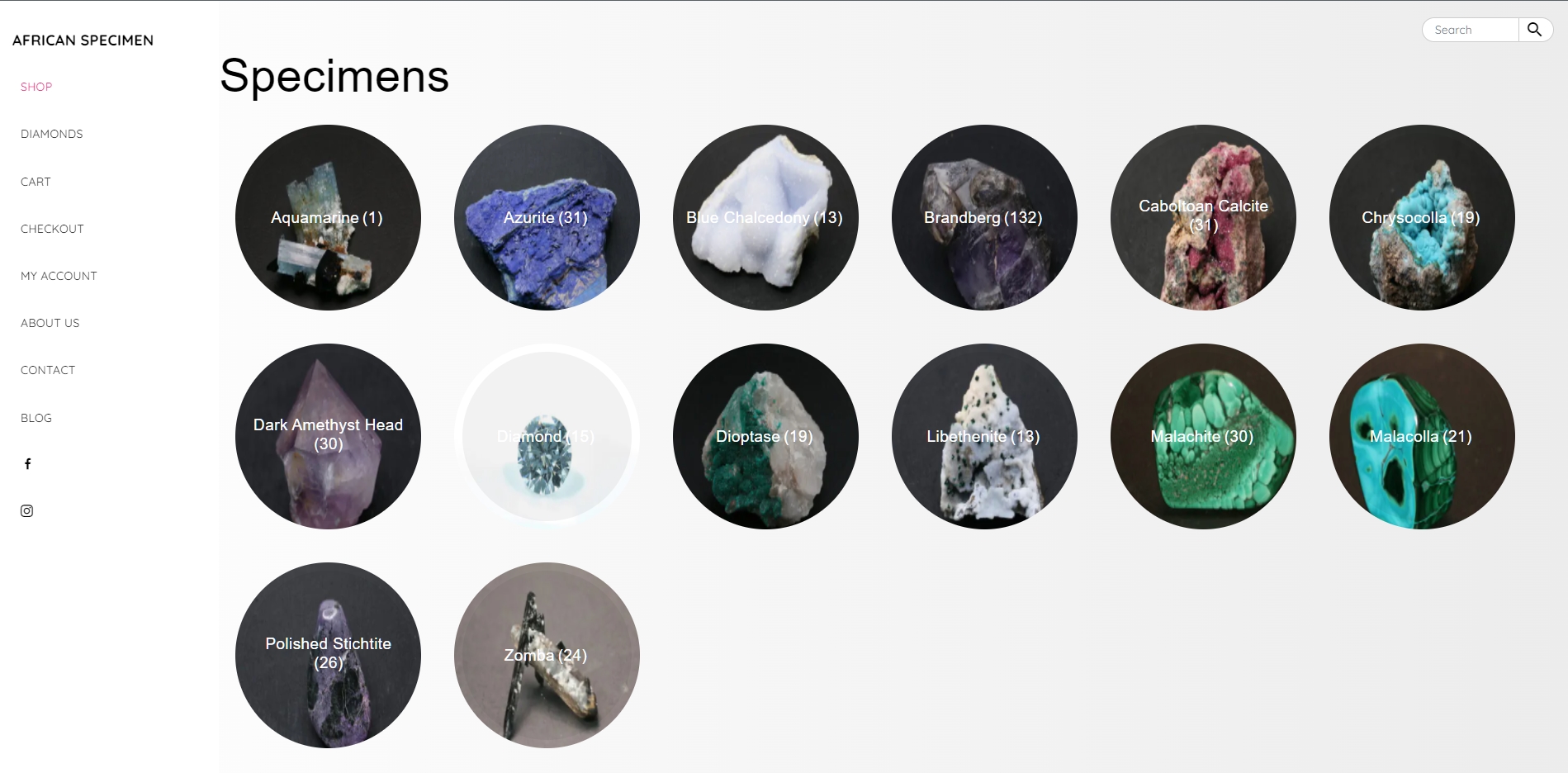 The African Specimen Online Shop is built on WordPress and WooCommerce, and has a simple, dark design that allows the products to remain the central focus of the website.
African Specimen makes use of Parcel Perfect / Globeflight for delivery, and i created a plugin that speaks directly to the ParcelPerfect API to get accurate shipping quotes for the different shipping option. This plugin will soon be available as a premium plugin for purchase.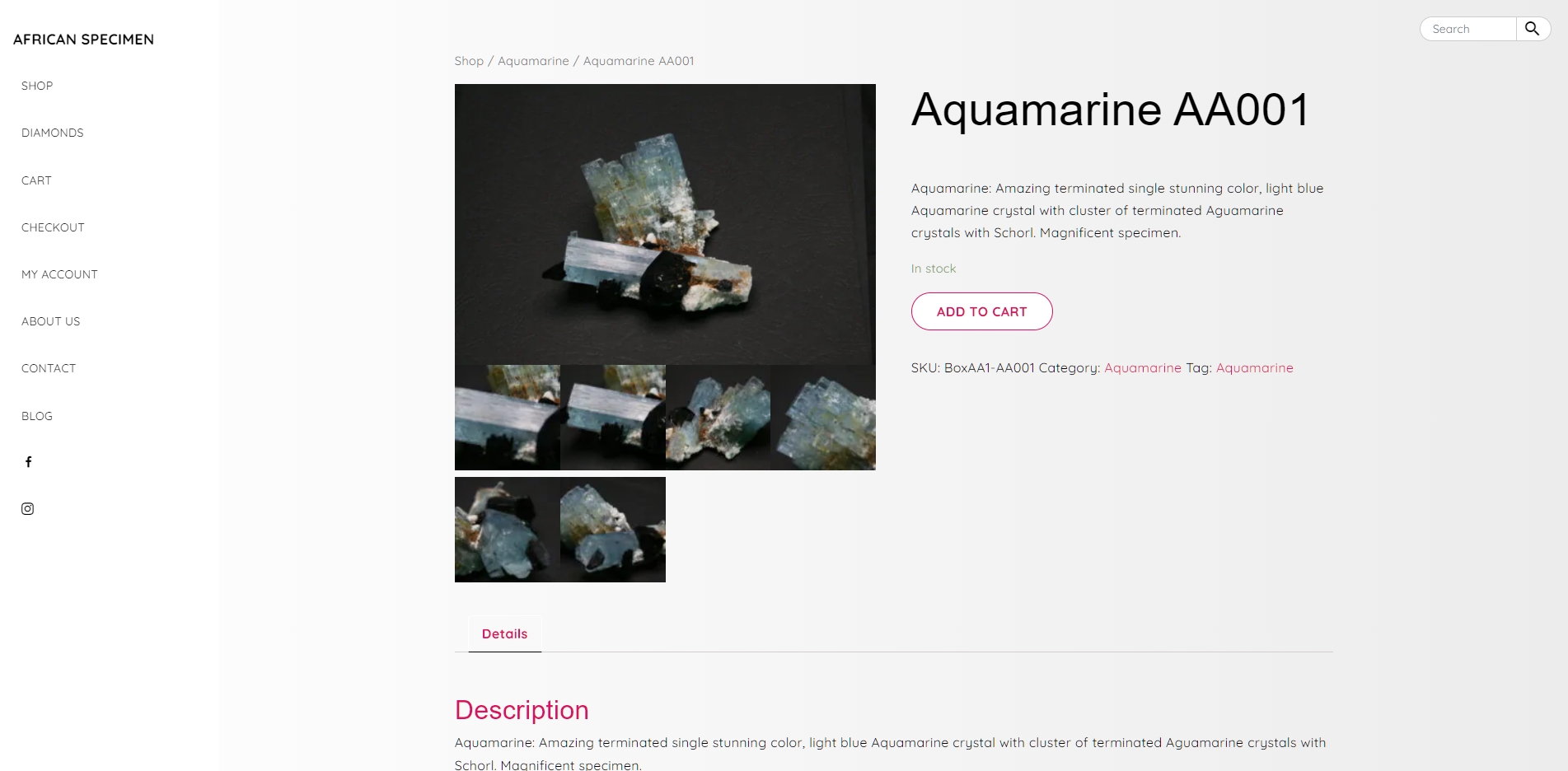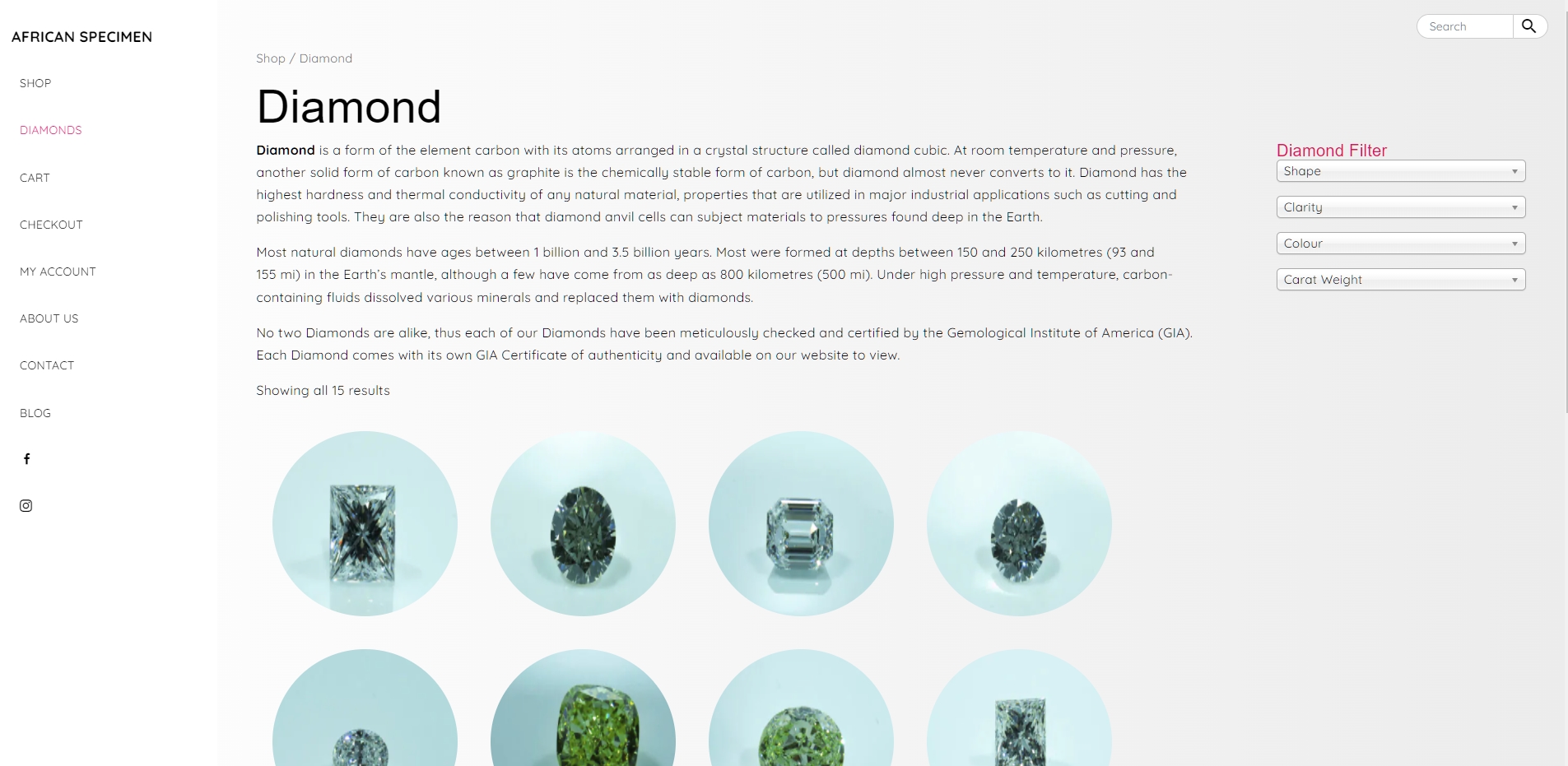 Shipping prices and options are calculated dynamically on-the-fly based on your shopping cart.
The site will also localise prices for your location.
Visit the shop at africanspecimen.co.za Website Offline